News
Ulster Championship Semi Final:
Cushendun V Sean Tracey's
23 October 2018
Cushendun will play Sean Tracey's of Lurgan in the Ulster Junior Hurling Championship semi final n Sunday 28th Octber at 12.30 pm in Owenbeg. Please note the time change.A supporters bus will be runnin ...
more
JHC 2018:
Junior Championship Final
27 September 2018
Emmets will play Glenarm in the Junior Hurling Championship Final on Sunday 30th September at 2.00 in Ballycastle. On behalf of the club membership we wish the team well for the match. We have reached ...
more
GALA BALL 2020:
GALA BALL
14 September 2018
2018 St Judes Sevens:
ALL IRELAND CHAMPIONS
23 August 2018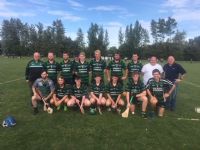 Saturday 18th August 2018 will be etched in the history books of our club for many a year to come.The Prunty  pitches in Templeogue, Dublin was the scene where we competed in the St Judes Al ...
more
All Ireland Tickets:
Draw for tickets
09 August 2018
Any paid up member wishing to have their name entered in the draw for the opportunity to buy an all Ireland final ticket,please give your name to Paul Mc Sparran,Micky Morgan or Sean Mc Kendry before 8 ...
more
John Mc Caughan R.I.P:
John Mc Caughan R.I.P
29 June 2018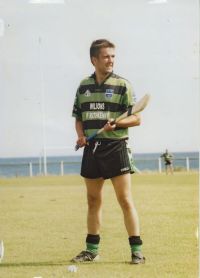 John Mc Caughan R.I.P The untimely passing of John Mc Caughan at the age of only 38 has sent shockwaves throughout the community. Tributes to John were coming in from all over North Antrim and ...
more
Presentation evening 2017:
Annual Awards presented
30 April 2018
The annual awards were presented on Saturday evening. The ceremony took place in Randal's and there was a good turnout of last seasons players. A special presentation was made to Connor (Smiley) Mc Hug ...
more
County Call Up:
Connor Mc Hugh
23 April 2018
Congratulations to Smiley on being called into the Antrim Senior County panel for the upcoming Season including the Joe Mc Donagh Cup. We wish him well . ...
more
2017 players awards:
Awards night
19 April 2018
Although a little late in getting organized, we will be presenting the 2017 player awards in Randal's on Saturday 28th April from 8.30.there will be light refreshments available and everyone is welcome ...
more
2018 senior team fixtures:
First four league fixture have been announced for 2018
23 March 2018
We only have our first four fixtures beginning on Sunday 25th March 25th March away to Carryduff 1st April home to Cuchullain (Armagh) 8thApril  home to Dungannon 15th April away ...
more