News
Lory Meagher Cup 2019:
Oisin Mc Mahon
21 June 2019
Ex Emmet, Oisin Mc Mahon, will run out on Croke Park tomorrow to represent Lancashire in the Lory Meagher Cup Final. The game will be streamed live on TG4 Sport  U -Tube channel from 12.00 on ...
more
Festival 2019:
Mike Denver Returns
06 June 2019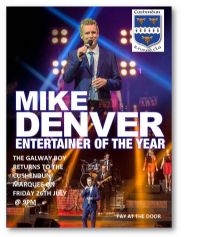 ...
more
WEEKLY QUIZ:
Fundraising for others....
10 May 2019
Letter received from MENCAP thanking the weekly Quizzers for a recent donation. The Thursday quiz has been raising money for many years now for many different Charities . Thanks to Pearl and her regula ...
more
BIG ARTS WEEKEND:
A Lot going on this weekend......
01 May 2019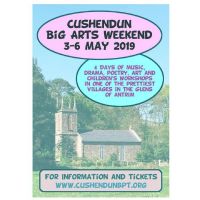 ...
more
Gaelic Life All stars:
2018 All Stars
14 January 2019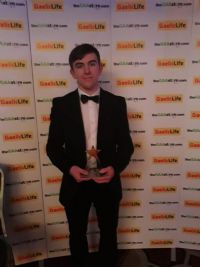 Conor ( Smiley) Mc Hugh is all smiles as he collects his  Merit award on Friday night at a glittering occasion in the Hilgrove Hotel in Monaghan. Conor was nominated in two categories, Young P ...
more
AGM 2018 The Annual General Meeting of Robert Emmets GAC, Cushendun will take place on Sunday 30th December at 2.30 pm in the Clubrooms. The meeting is open to all fully paid up members ( membership ...
more
Latest news:
2018 Annual Dinner Dance
01 December 2018
The Annual DInner Dance took place last night in Cushendall Golf Club. There was an excellent turnout of players and supporters who all enjoyed a night of celebration. The Awards presented  o ...
more
Ulster Championship 2018:
Ulster Final
03 November 2018
The journey continues and we now find ourselves in an Ulster Final. The final, against Castleblaney,will be played in the Athletic Grounds,Armagh on Sunday 11th November with a 2.00 pm throw in. We wou ...
more
Ulster Championship Semi Final:
Cushendun V Sean Tracey's
23 October 2018
Cushendun will play Sean Tracey's of Lurgan in the Ulster Junior Hurling Championship semi final n Sunday 28th Octber at 12.30 pm in Owenbeg. Please note the time change.A supporters bus will be runnin ...
more
JHC 2018:
Junior Championship Final
27 September 2018
Emmets will play Glenarm in the Junior Hurling Championship Final on Sunday 30th September at 2.00 in Ballycastle. On behalf of the club membership we wish the team well for the match. We have reached ...
more