News
The dinner dance is on the 21st November in the glens hotel. Anyone wishing to buy tickets please contact paul mc Sparran or Sean mc kendry ...
more
The AGM will be held on Sunday 7th December at 3 pm in the club rooms for all members. Anyone wishing to be put forward for a position please contact secretary, Robert Laverty ...
more
Fixtures:
Match Time Changed
27 September 2014
Just a reminder that the senior match against Carey Faughs at home this Sat 27th Sep will now be at 3pm. ...
more
All Ireland Hurling Final Tickets:
All Irelans Hurling Final Tickets
21 September 2014
Anyone wishing their name entered into the draw for All Ireland Hurling tickets should forward their name to Sean McKendry or Paul McSparran before Tuesday evening. ...
more
Forthcoming Events:
PAVILION DEVELOPMENT
12 September 2014
Any contractor wishing to tender for the second phase of the pavilion development should forward their name to Paul McSparran or Sean McKendry before Sunday 14th September. Tender Documents will be iss ...
more
Fixtures:
McCaughan Cup Semi Final
29 July 2014
Semi Final of McCaughan Cup against Ballymena at home tomorrow night at 7:30pm, come along & show your support. ...
more
Senior match against Glenariffe at home tonight at 8pm ...
more
Forthcoming Events:
Kids Bootcamp
13 July 2014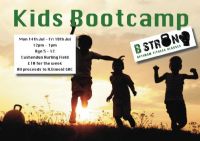 Kids Bootcamp with B Strong Optimum Fitness Mon 14th Jul - Fri 18th Jul 12pm - 1pm Age 5 - 12  Cushendun Hurling Field £10 for the week All proceeds to R.Eimeid GAC ...
more
Forthcoming Events:
FESTIVAL WEEK
12 July 2014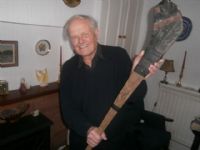 JOHN McKay proudly parades the hurley stick he used when he was the gallant goalkeeper of the victorious 1963 Emmet's team that won the Antrim Junior Championship. A few weeks after the CDDA ...
more