News
Lotto:
U12's qualify for Feis Final
23 June 2011
U-12's qualify for Feis Ground skills Final St Brendan's u-12's qualified from a tough group in last night's qualifying for the Feis ground skills competition. The group ...
more
Emmets review:
Emmets review 1971-1976
15 June 2011
These documents contain the reviews of meetings for Cushednun emmets from as far back as 1971. We would also like to thank Kathleen Tohill from BSG civil engineering LTD who typed out all of the a ...
more
Gallery:
Reminder re. Photographs
19 February 2011
The photographs taken during the first match of the season have been added to the website and can be viewed in the Gallery. Once again it is hoped that this season many of the matches will ...
more
Lotto:
Mark Kilgore sponsorship helps to balance the books
31 January 2011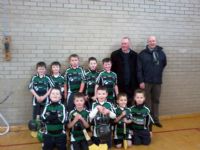 Many thanks to Mark Kilgore (Chartered Accountant) who kindly sponsored new tops for the unders 8's and under 10's.  The tops got their first outing at the under 10 indoor blitz in Coleraine a ...
more
Match Reports:
Superb Under 12's return unbeaten
15 January 2011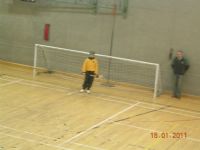 Today in Ballycastle ,our under 12 team produced  a fast and exciting brand of hurling which was good enough to see off  some of the best hurling clubs in the county. From the start w ...
more
Match Reports:
u 12 indoor league
09 January 2011
The u12 indoor leauge started at the weekend.  Match reports attached       ...
more
Gallery:
Club President meets Joe Canning
28 November 2010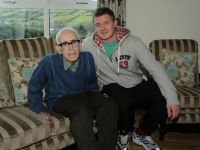 Malachy Mc Sparran, our long serving Club President, recently met Joe Canning, former All Star winner and current Galway forward . It is great to see one of the all time greats ge ...
more
Lotto:
New Antrim Coaching and Games Website Launched
12 October 2010
The new Antrim GAA Coaching and Games website was launched last night at County Committee Meeting.   www.antrimgaagamesdevelopment.ie As the months progress, it is& ...
more
Development squad:
Cushendun representatives in Antrim U15 team
28 September 2010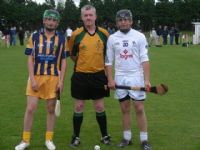 See attached photoes of Don Whealan, & Donal O'Hara, who were part of U15 Antrim Team, that took part in the National Competition in Wexford on the 28th,29th August. This team went all the ...
more
Match Reports:
Cushendun secure win in ACHL Div 3 V Rasharkin
28 August 2010
On Saturday 28th August, Cushendun played against Rasharkin in the ACHL Division 3, Cushendun winning on a scoreline of 2-15 to 1-14. Five minutes before the start of the game, Cushendun w ...
more