Welcome - Robert Emmets Cushendun Official Website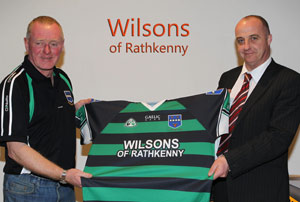 Latest News
CHAMPIONSHIP 2016:
CHAMPIONSHIP DRAWS 2016
01 February 2016
The seniors have tonight drawn the winners of the Junior B c'ship in the 1/4 final of Junior Championship 2016. The draw puts the winner of this match against Glenarm in the Semis.
Naomh Padr
...
more
Naomh Padraig:
Club Structures Workshop
14 January 2016
Thursday 21st January 2016 @ Hunters Bar, Ballyvoy.
Naomh Padraic Club Structures Workshop &nbs
...
more
Naomh Padraig:
Calendar 2016
03 January 2016
Folks
Naomh Padraig Calendar for 2016 is available to buy at Mace, in Mc Brides or from myself or Paul Mc Sparran. £5.00. Spread the word.
The Naomh Padraig Committee meeting
...
more
The AGM will be held this Sunday 29th November at 3 pm in the club rooms for all members. Anyone wishing to be put forward for a position please contact secretary, Robert Laverty.
...
more