Welcome - Robert Emmets Cushendun Official Website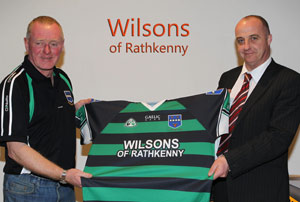 Latest News
1916 events:
Sir Roger Casement- The North Antrim Connection
22 April 2016
Sunday 1st May ,there will be a talk given by Patrick Casement at 3.00 in Glenmona House. This will be a unique insight into the life of this enigmatic figure in Irish History. There is a £3.00 r ...
more
Fixtures:
Weekend 1st May
14 April 2016
No senior or minor fixtures this weekend. Senior match away to Tir Na Og has been rescheduled for Saturday 14th May @ 6.00 in Randalstown.
Naomh Padraig u
...
more
2016 Senior League Fixtures:
ACHL Div 3 Fixtures
21 March 2016
Division 3 fixtures 2016:
ACHL FIXTURES 2016
19 March 2016
ACHL Division3 fixtures and league tables are now available to view under the " upcoming club fixtures" tab on the Antrim County Website. ...
more
Citizens parade:
Citizens parade
16 March 2016
GAA are organizing a citizens parade to commemorate the events of 1916. The event will be staged in Croke Park on 25 th April to co incide with National Football League Finals. Each club has been invit ...
more
Club Lotto
1/5/2016
Jackpot
New Jackpot £1900
No Jackpot Winner
£50 Winners
£50 to Elena, Pearl and Debbie (McQuillan)