Welcome - Robert Emmets Cushendun Official Website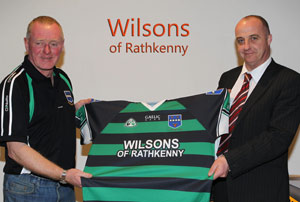 Latest News
B match V Armoy saturday 9th May 5.30pm in Armoy ...
more
Naomh Padraig:
launch evening
01 May 2015
official launch of Naomh Padraig tonight in Armoy. starts 6.30 pm
Everyone welcome
...
more
Forthcoming Events:
committee meeting
01 May 2015
Meeting at 7:00pm Sat 2nd May-
...
more
Naomh Padraig:
U16 Represent Antrim
26 April 2015
James Morgan, Conor Mc hugh and David kilgore travelled to Belfast on Saturday 25th April to play against Kilkenny and Dublin, see the gallery for photos of the boys and the team. Well done to all 3 an ...
more
Fixtures:
nort antrim junior league
23 April 2015
B Match in Ballymena tonight 6.45pm ...
more