Welcome - Robert Emmets Cushendun Official Website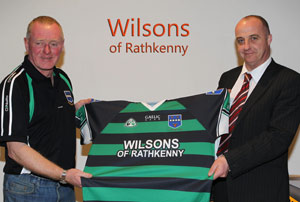 Latest News
Festival 2016:
Festival 9th - 17th July. 2016
13 June 2016
This year's festival will run from 9th July to 17th July. Details are below. Any changes to the programme will be notified on this website,our Facebook page and our Twitter feed. Please use the guestbo ...
more
Fixtures:
This weeks fixtures
14 April 2016
Sunday 26 th June
Cushendun. V Ballinascreen
...
more
2016 Senior League Fixtures:
ACHL Div 3 Fixtures
21 March 2016
Division 3 fixtures 2016:
ACHL FIXTURES 2016
19 March 2016
ACHL Division3 fixtures and league tables are now available to view under the " upcoming club fixtures" tab on the Antrim County Website. ...
more
Citizens parade:
Citizens parade
16 March 2016
GAA are organizing a citizens parade to commemorate the events of 1916. The event will be staged in Croke Park on 25 th April to co incide with National Football League Finals. Each club has been invit ...
more