News
Old Bikes:
Bikes for Madagascar Appeal
17 May 2017
Cushendall Cyclist, David Mc Auley ,is once again, asking for donations of Old,unwanted or even broken bikes that you may have lying about the house. The bikes will be serviced and or repaired before b ...
more
Gala Ball 2017:
Gala Ball
12 May 2017
30thSeptember 2017 A Gala Ball will be held in grounds of Glenmona on this date.We anticipate this to be a special occasion which will live long in the memories of those who attend,just like the Cente ...
more
St Ciarans Primary School:
Mind and Body Bootcamp
24 April 2017
St. Ciaran's primary school are running a six week healthy mind and body Bootcamp beginning on Thursday 4th May.Places are limited and booking is preferred. Full details can be found on the St Ciarans ...
more
Yesteryear:
A HURLING LEGEND
03 April 2017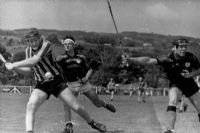 ...
more
Fixtures 2017:
Updated league proposal 2017
14 March 2017
Following County Committee last night, we will be playing in a reformatted Div3 league. This league will be an amalgamation of current Div3&4 teams. it is anticipated that there will be 17 team ...
more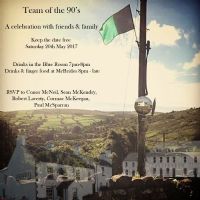 ...
more
Awards 2016:
Awards evening 2016
25 February 2017
The 2016 presentation evening took place in Mary Mc Brides last evening. A pleasant evening was enjoyed by all and a fine meal was served up by Mc Brides. Chairman Sean Mc Kendry thanked those who had ...
more
Annual awards:
Awards night in Mary Mc Brides 24th Feb 2017
14 February 2017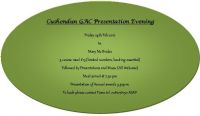 The Annual Awards and presentations will take place in Mary Mc Brides on Fri 24th Feb 2017. A three course meal will be served at 7.30 pm ( cost £15). Due to limited availability it is essent ...
more
Championship 2017:
Junior Championship Draw
13 February 2017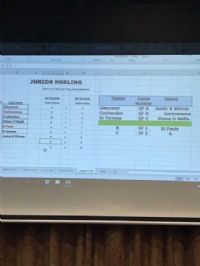 Cushendun will play Gort Na Mona in quarter final of Junior Championship. Dates will be announced later along with the league fixtures. The full draw can be accessed on Antrim Website. ...
more
The Chairman this morning welcomed the reappointment of Fergus "Skinner" Mc Allister as Senior Team Manager for the 2017 season. Skinner will be ably assisted by Seamus Mc Quillan as per last ...
more