News
Annual Awards 2019:
Annual awards
Friday, November 15, 2019
The Annual Awards were presented recently following a dinner held in Mc Brides. There was a good turnout of players and committee members to celebrate the season that has just passed. North Antrim Chai ...
more
WEEKLY QUIZ:
30 years and still going strong
Friday, October 25, 2019
In 1988, Danny and Pearl Mc Quillan ran the Bay Hotel. Pearl came up with the idea of running a Quiz every Thursday night to raise funds for Robert Emmets GAC, Cushendun. Her idea at first was met with ...
more
Annual Dinner:
Presentation Dinner 2019
Friday, October 11, 2019
The Annual Presentation Dinner and Dance will take place on Saturday 9th November in Cushendall Golf Club at 7.30pm Tickets are priced at £20 and are now available from any committee member ...
more
If you would like your name to be entered in the ballot to win the opportunity to buy All Ireland final tickets, Please give your name to Paul Mc Sparran before the lottery draw next Sunday night (11th ...
more
Summer 2019:
Summer Events
Thursday, July 18, 2019
Treasure Hunt  Thursday 25th  July cars leave marquee 6.30 pm Mike Denver     Friday 26th July   Doors open 9.00pm Quiz/family night in ...
more
Lory Meagher Cup 2019:
Oisin Mc Mahon
Friday, June 21, 2019
Ex Emmet, Oisin Mc Mahon, will run out on Croke Park tomorrow to represent Lancashire in the Lory Meagher Cup Final. The game will be streamed live on TG4 Sport  U -Tube channel from 12.00 on ...
more
Festival 2019:
Mike Denver Returns
Thursday, June 6, 2019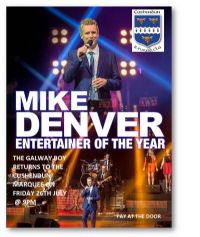 ...
more
WEEKLY QUIZ:
Fundraising for others....
Friday, May 10, 2019
Letter received from MENCAP thanking the weekly Quizzers for a recent donation. The Thursday quiz has been raising money for many years now for many different Charities . Thanks to Pearl and her regula ...
more
BIG ARTS WEEKEND:
A Lot going on this weekend......
Wednesday, May 1, 2019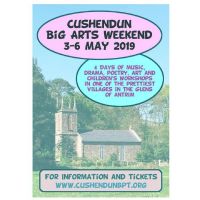 ...
more
Gaelic Life All stars:
2018 All Stars
Monday, January 14, 2019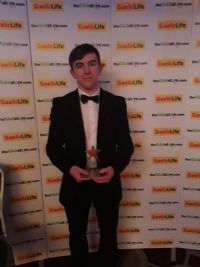 Conor ( Smiley) Mc Hugh is all smiles as he collects his  Merit award on Friday night at a glittering occasion in the Hilgrove Hotel in Monaghan. Conor was nominated in two categories, Young P ...
more