News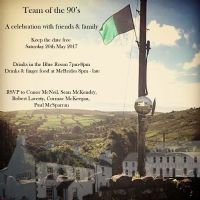 ...
more
Awards 2016:
Awards evening 2016
Saturday, February 25, 2017
The 2016 presentation evening took place in Mary Mc Brides last evening. A pleasant evening was enjoyed by all and a fine meal was served up by Mc Brides. Chairman Sean Mc Kendry thanked those who had ...
more
Annual awards:
Awards night in Mary Mc Brides 24th Feb 2017
Tuesday, February 14, 2017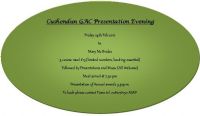 The Annual Awards and presentations will take place in Mary Mc Brides on Fri 24th Feb 2017. A three course meal will be served at 7.30 pm ( cost £15). Due to limited availability it is essent ...
more
Championship 2017:
Junior Championship Draw
Monday, February 13, 2017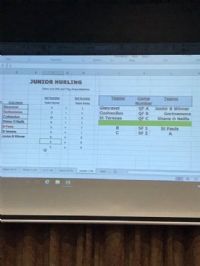 Cushendun will play Gort Na Mona in quarter final of Junior Championship. Dates will be announced later along with the league fixtures. The full draw can be accessed on Antrim Website. ...
more
AGM 2017:
2017 Club Committee
Monday, January 9, 2017
The Committee elected at AGM for the year 2017 is as follows Chairman.  Sean Mc Kendry secretary.    David Morgan ass. sec.       Matthew Mc Car ...
more
The Chairman this morning welcomed the reappointment of Fergus "Skinner" Mc Allister as Senior Team Manager for the 2017 season. Skinner will be ably assisted by Seamus Mc Quillan as per last ...
more
Club Trophies/ Awards:
Return of Trophies
Saturday, December 24, 2016
Could all recipients of Club Trophies at the 2015 dinner dance please ensure that they return these trophies to Sean Mc Kendry or Liam Mulholland ASAP for engraving and presentation this year. ...
more
Tuesday, December 20, 2016
The Annual General Meeting of Cushendun GAC will take place on Sunday 7th Jan 2017 at 2.00 pm in the Clubrooms. All current as well as new members are asked to attend.Election of officers and committe ...
more
Donal Mc Allister:
R.I.P Donal
Sunday, December 4, 2016
The committee and members are saddened and shocked to learn about the untimely passing of Donal . A former player at all age groups through to senior level who played the game with great passion and sk ...
more
Juvenile hurling meeting:
IMPORTANT PARENTS MEETING
Thursday, December 1, 2016
Following a Cushendun committee meeting last evening ,it has been decided to invite the parents of ALL juvenile hurlers to a meeting next Wednesday 7th Dec @ 7.30 in the Cushendun P ...
more