News
Naomh Padraig:
2016 Minors
Wednesday, February 24, 2016
ALL players who intend to hurl for the minor team this year MUST attend a team meeting/ registration night in Hunter's function room , Ballyvoy on Friday 26th feb @ 7.00.  £10.00 me ...
more
Tuesday, February 9, 2016
There will be a Level 1 Basic Club Referee`s course for both new Football and Hurling Referee`s to be held in Dunsilly Hotel Antrim at 7.30 on Monday 15th and 22nd February ...
more
CHAMPIONSHIP 2016:
CHAMPIONSHIP DRAWS 2016
Monday, February 1, 2016
The seniors have tonight drawn the winners of the Junior B c'ship in the 1/4 final of Junior Championship 2016. The draw puts the winner of this match against Glenarm in the Semis. Naomh Padriaig ...
more
Naomh Padraig:
Club Structures Workshop
Thursday, January 14, 2016
Thursday 21st January 2016 @ Hunters Bar, Ballyvoy. Naomh Padraic Club Structures Workshop         &nbsp ...
more
Naomh Padraig:
Calendar 2016
Sunday, January 3, 2016
Folks Naomh Padraig Calendar for 2016 is available to buy at Mace, in Mc Brides or from myself or Paul Mc Sparran. £5.00. Spread the word.  The Naomh Padraig Committee meeting ...
more
Saturday, November 28, 2015
The AGM will be held this Sunday 29th November at 3 pm in the club rooms for all members. Anyone wishing to be put forward for a position please contact secretary, Robert Laverty. Please find at ...
more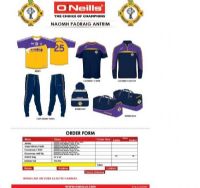 Please print off the attached and  bring to Teamkit in Ballymena. If you want before Christmas you must order by Monday 12th October  ...
more
Sunday, September 27, 2015
New hoodies, squad tops, polo shirts etc are available to order in Team Kit in Ballymena. Anyone wishing to have items for Christmas must have an Order Form completed, paid for and submitted ...
more
Saturday, September 26, 2015
Hard Luck to Naomh padraig Minors. This is the first year of this Juvenile club, made up of Armoy, Carey and Cushendun players. This year, Naomh Padraig have put a team out at every age group from U6 t ...
more
Friday, September 25, 2015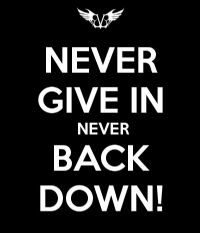 ...
more