News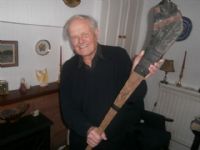 JOHN McKay proudly parades the hurley stick he used when he was the gallant goalkeeper of the victorious 1963 Emmet's team that won the Antrim Junior Championship. A few weeks after the CDDA ...
more
Score from last nights match Emmets 2:09 - Gort'mona 1:10 ...
more
Forthcoming Events:
C'dun's got Talent
Saturday, May 31, 2014
Folks, just a reminder about Cushendun's got Talent night is in the parish hall this weekend, make sure you are there for 8pm to ensure you get to see all the "talented acts" £10 en ...
more
Fixtures:
U21 Championship
Sunday, May 25, 2014
Under 21 C'ship in C'dun - Mon 26th May @ 7.30pm St.kevins (C'dun,Armoy & C'mills) v Loughgiel. Please come along & show your support ...
more
Sponsorship:
Renewed Sponsorship
Sunday, May 25, 2014
Robert Emmets would like to thank Wilsons of Rathkenny for their continued support in sponsoring the club this year, this is the 17th year in a row & we are extremely grateful to have them on b ...
more
Fixtures:
Match Time Changed
Friday, May 9, 2014
**** Note change of time for this weekends senior match - Throw in is now ay 6:30pm in Glenariffe ...
more
Fixtures:
Match Easter Sunday
Friday, April 18, 2014
Senior Match in ACHL this Sunday is an away fixture V Clooney Gaels ...
more
Fixtures:
North Antrim league 2014
Sunday, February 16, 2014
North antrim League Fixtures are out, see attached first match Sunday 23rd February against Glenravel All matches are on Sunday 2pm ...
more
Lotto:
Committee meeting 2014
Sunday, January 5, 2014
The first meeting for the newly elected Committee was held on Saturday 4th January 2014. It was very well attended and long may it continue. Next Committee Meeting is on the first Saturday of February ...
more
1963 Team:
Commemorating the 1963 Junior Hurling Champions
Tuesday, December 3, 2013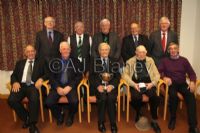 FIFTY YEARS on.  Some of the 'Golden Oldie' survivors of the Cushendun Emmet 1963 Antrim Junior Hurling Championship-winning team are honoured during the Club's Annual awards dinner, held i ...
more