News
Awards 2021/22:
Annual awards Night 2021/22
Saturday, February 26, 2022
Due to Covid there has not been an awards night for two years therefore  it was pleasing to hold the annual presentation in Mc Brides last night. The evening began with outgoing Club President ...
more
ON LINE LOTTO TICKETS:
Link to buy weekly LOTTO Tickets
Thursday, February 3, 2022
It is now possible to buy tickets for the weekly LOTTO via the on line KLUBFUNDER website. Copy the  the link below and paste into your browser. You will then be directed to the KLUBFUNDER web ...
more
Annual Dinner 2022:
Annual Dinner and Presentation 2021 season
Thursday, January 27, 2022
ANNUAL DINNER & AWARDS NIGHT Friday 25th Feb @ 7.30pm in Mary Mc Brides 2 course dinner followed by entertainment Taille £20 Come along to celebrate the ach ...
more
Wednesday, October 20, 2021
AGM 2021 The Annual general Meeting of Robert Emmets GAC will take place on Sunday 7th November at 2,00 in Club rooms. Nominations for ALL positions are now being accepted. Motions for discu ...
more
2021 Team:
2021 Promotion
Saturday, July 24, 2021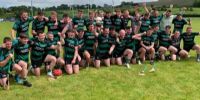 Having skillfully negotiated the group stages in Division 2a this year, Our senior team qualified for the knockout stages as group winners. A quarter final tie against St Galls at home was the reward a ...
more
Latest news:
Robert laverty R.I.P
Saturday, January 23, 2021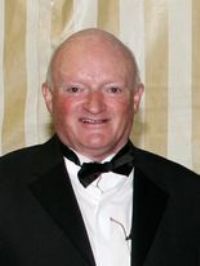 Everyone associated with Robert Emmets are saddened to learn of the passing of Robert this morning, father of former players, Robert Paul, Brendan and Gerald. A Banker by trade, Robert was to ...
more
Monday, November 16, 2020
AGM 2020 The 'virtual' AGM planned for tomorrow night has been cancelled and will now take place next year when Covid-restrictions are lifted and it can be held under 'normal'conditions in the ...
more
AGM 2020 will take place 'virtually' via Microsoft teams platform at 8.00 pm on Tuesday 17th November. In order to facilitate the Club AGM , anyone who wishes to become a member for the incoming ye ...
more
Michael Brogan R.I.P:
Michael Brogan R.I.P
Saturday, September 26, 2020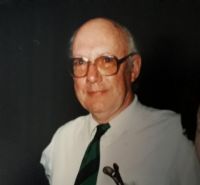 Michael Brogan R.I.P The committee and members of Robert Emmets, Cushendun are saddened to learn of the passing today of former Chairman, Michael Brogan. Michael, although not blessed with a gre ...
more
Semi final:
JHC Semi final V St Pauls
Friday, September 4, 2020
The semi final takes place on sat 5th September at 1.00 in All saints GAC in Ballymena. once again due to COVID guidelines , entry will be by ticket only. Tickets are available in Mc Brides until Frida ...
more